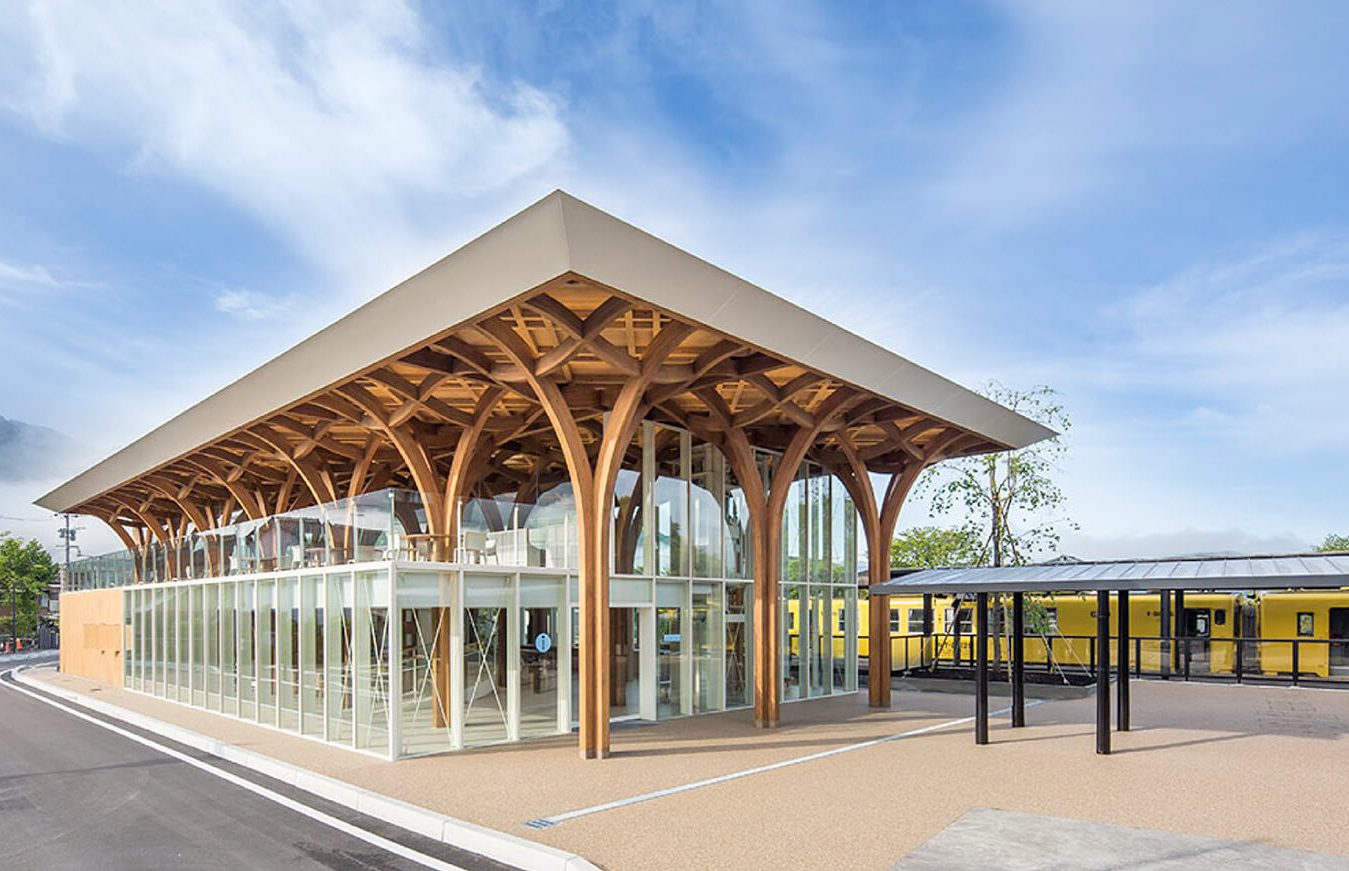 Yufu City Tourist Information Center
Greetings
Yufu City Tourist Information Center, which has long been our goal, has been finally completed. Now Yufu City can make a fresh start toward "enhancement" and "development" of tourism. This all is the result of your cooperation. I would like to express my sincere thanks to all stakeholders.
This facility was designed by Mr. Shigeru Ban, a world-class architect. He proposed a new image of architectural space totally different from the conventional image of Yufuin.
We will make efforts to create a high-quality "place for discovery" which visitors to Yufu City can be satisfied with and develop an attractive tourist city which offers a variety of sights you can take your time experiencing, while improving the traffic environment around Yufuin Station. We hope that this center will develop to become a communication center which serves as the hub of sightseeing not only of this city but also of Oita Prefecture and the whole Kyushu region. We further hope that heart-warming exchanges between residents and visitors will continue to develope.
Takashige Soma, Mayor of Yufu City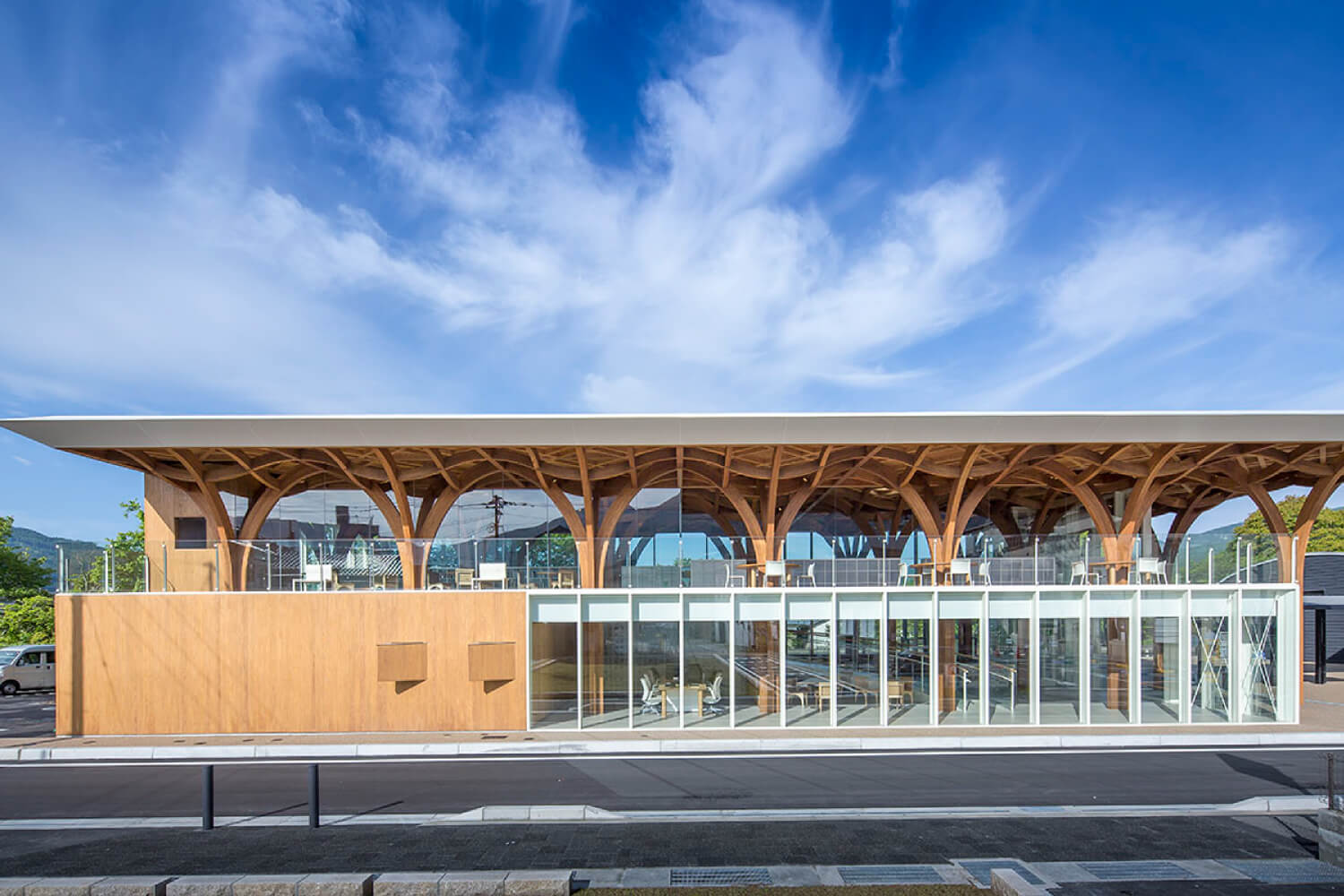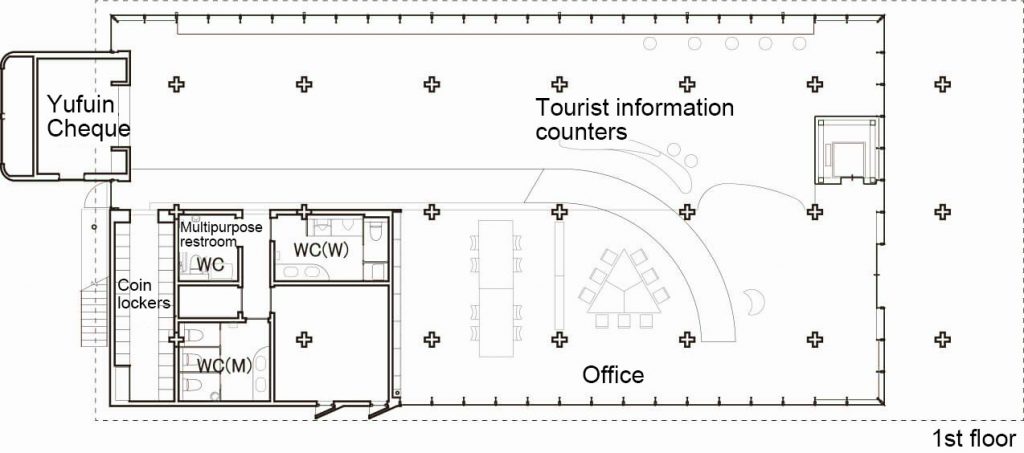 1st floor
Tourist information counters
Tourist information (includes a counter designated for international tourists)
Assistance in finding accommodation
Acceptance of reservation for horse-drawn carriages, etc.
Acceptance of application for rental bicycles
Yufuin Cheque
Baggage storage
Baggage delivery
---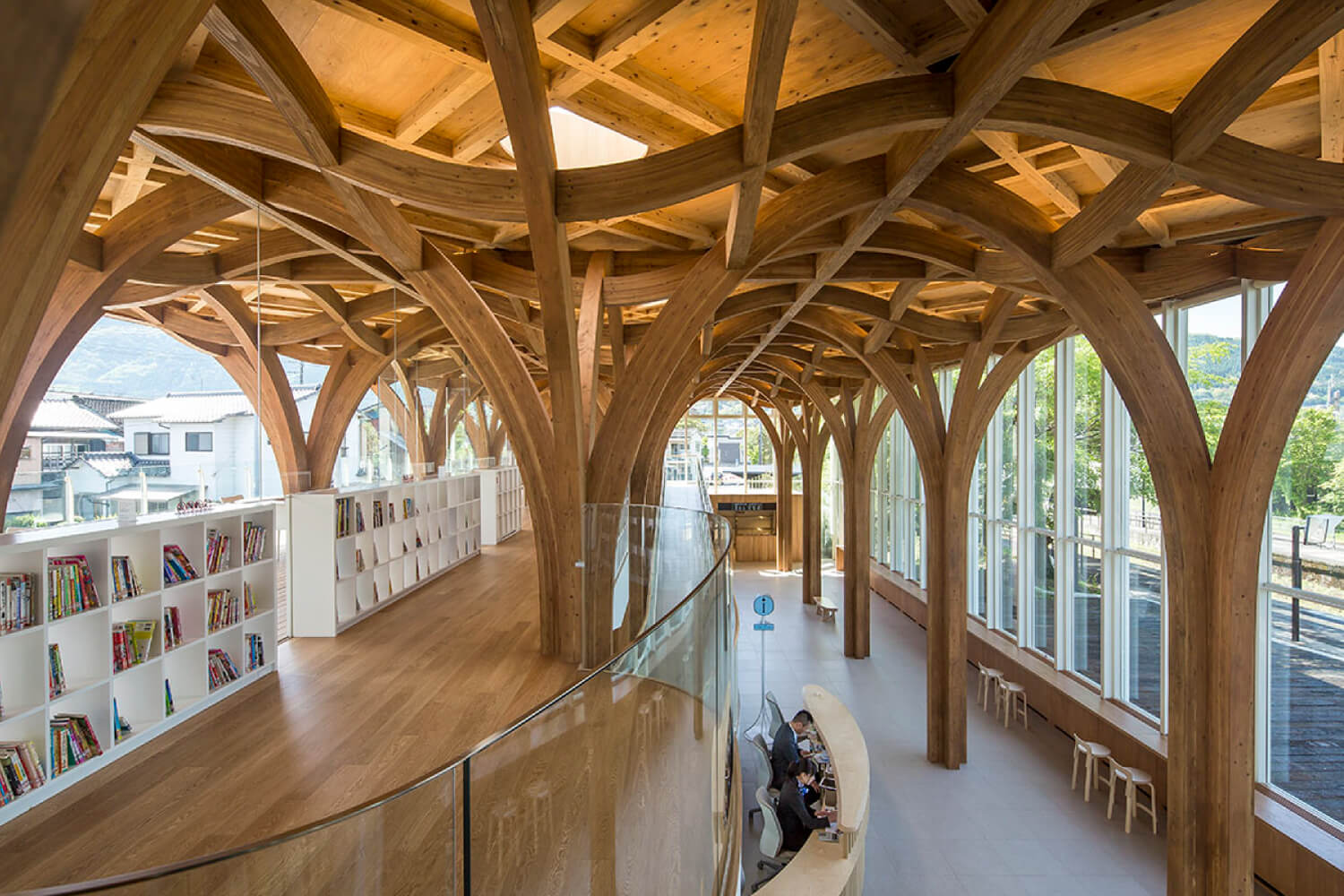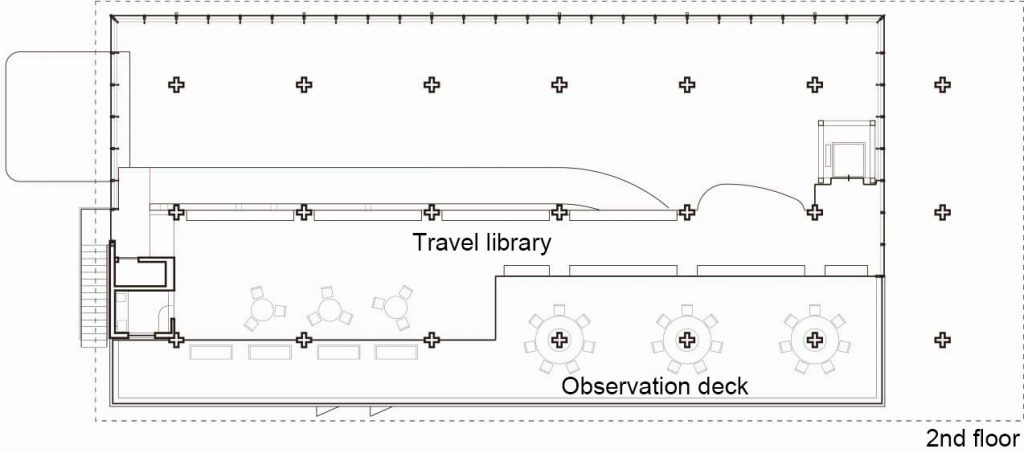 2nd floor
Observation deck
Commands a fine view of Mt. Yufu
Travel library
About 2,000 books about travel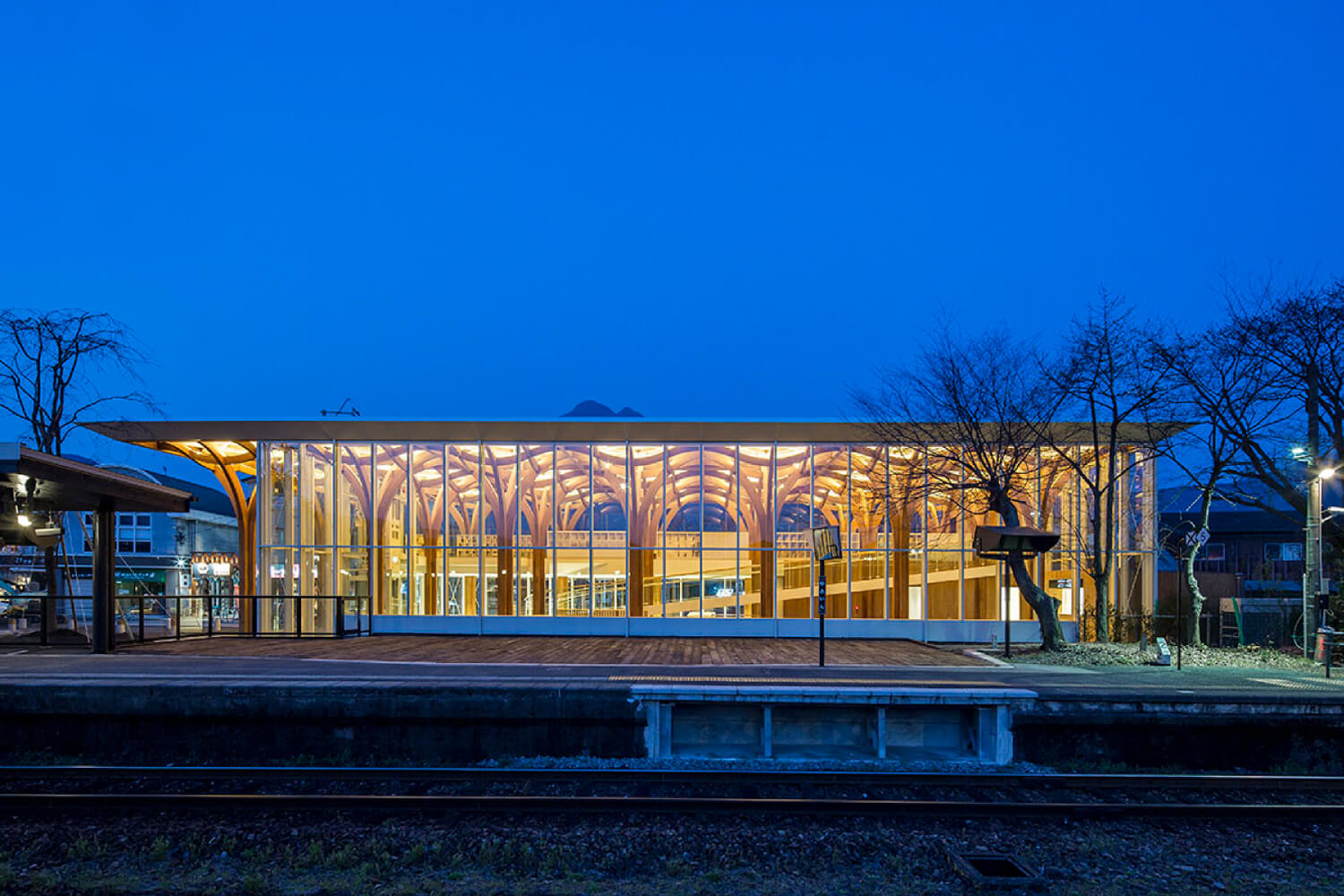 ---
Outline of the facility
Name: Yufu City Tourist Information Center
Location: 8-5 Kawakita, Yufuin-cho, Yufu City, Oita Prefecture
Operated by: General Incorporated Association Yufu City Machizukuri Tourism Bureau
Tel: 0977-84-2446
Serves as: Tourist information center
Hours of operation: 9:00-19:00
Site area: 1,025.50 square meters
Building area: 491.66 square meters
Total floor space: 624.21 square meters
Structure: Wooden, with steel frames used partially
No. of floors: 2
Design and supervision: Shigeru Ban Architects
Structure: Hoshino Architectural & Structural Design Office
Equipment: Chiku Engineering Consultants
Lighting planning: Iwai Lumimedia Design
CD (Communication Design) planning and sign design:
Communication Design Laboratory
Quantity survey: Futaba Quantity Surveyors
Tourism associations and ryokan associations
For detailed sightseeing information on Yufu City, please visit the websites of the tourism associations and ryokan associations of each area.