Mt.Yufu
The symbol of Yufuin which is also known as "Bungo Fuji"
As you come nearer to Yufu City, you can see Mt. Yufu, a magnificent mountain 1,583 meters high with twin peaks which is the symbol of Yufu. If you use the expressway to approach Yufu, the mountain will look so powerful as if it blocked your way. If you drive on the general road which goes over a mountain from Beppu to Yufu City, you can enjoy the magnificent scenery while driving through forests and wetlands, and along the mountain surface full of greenery.
As the vegetation in fields on and near Mt. Yufu is burned every year, the mountain is covered with low-growing grass. As a result, the unique landscape of a mountain covered with young leaves is created. Especially the view of the contrast between the color of young grass and that of the blue sky during the transition from spring to summer is among the most beautiful sights.
The foot of the mountain is covered with Japanese pampas grass in autumn, and colored golden by dead grass. As the dead grass is burned in early spring, the entire field becomes burnt black. You can enjoy different views according to the season.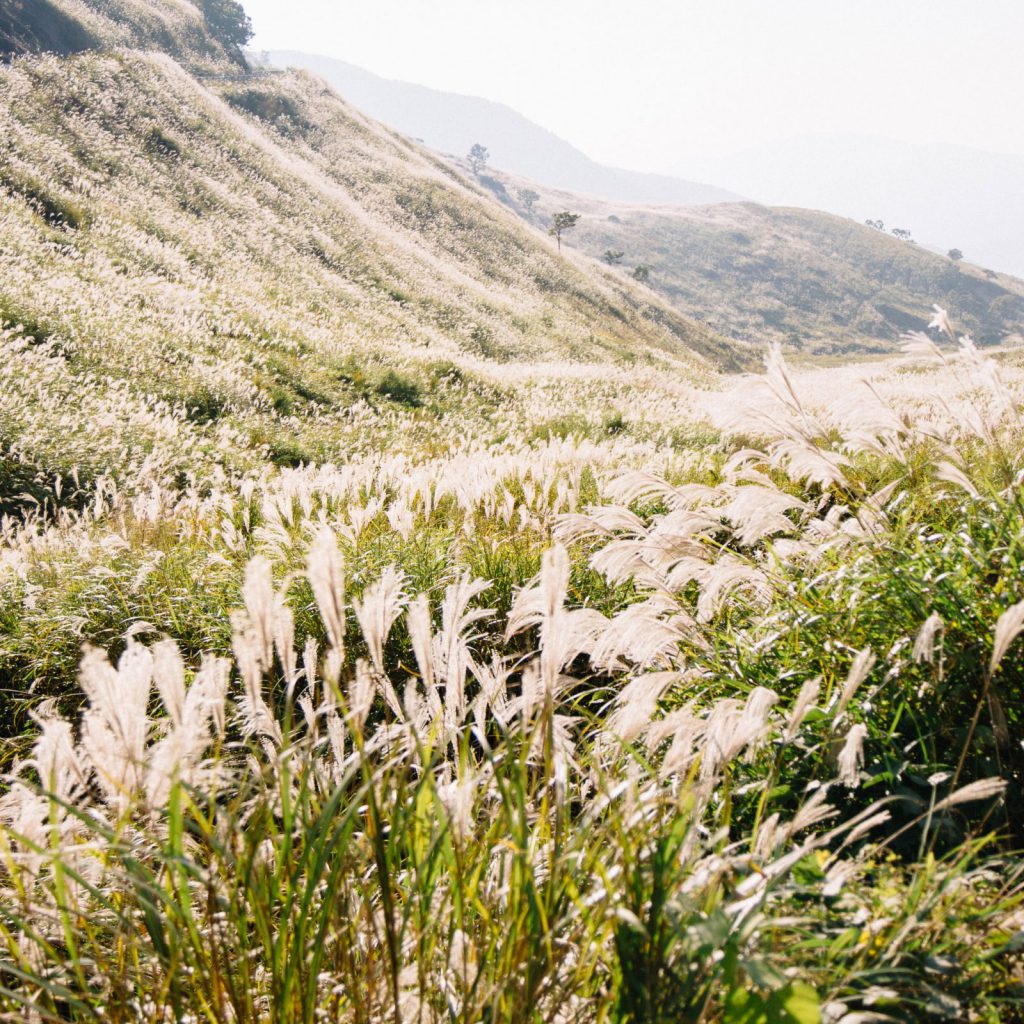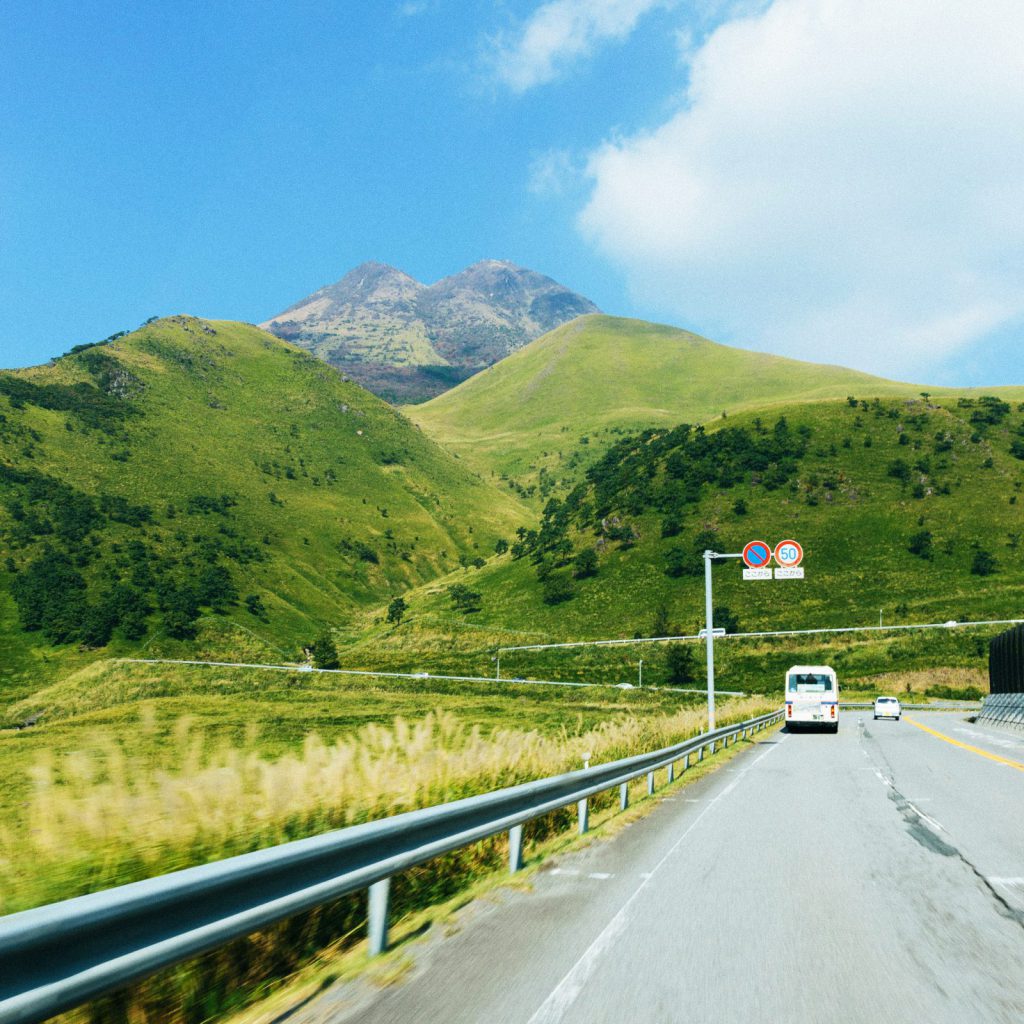 Mt. Yufu is also popular with mountain climbers. Many female climbers visit the mountain. It takes about 4 to 5 hours to ascend and descend the mountain. From the top of the mountain, you can overlook Beppu Bay, Kuju Mountains and Yufuin Basin.
It is recommended to stay at a hotel in Yufu and start climbing Mt. Yufu from the Yufu Trailhead (there is a bus stop there) at sunrise. Go up to the top during cool morning hours, and visit a hot spring after climbing down the mountain. It is so nice to take a bath watching the mountain you have just climbed. (* Please get well prepared for climbing, as the trail is very steep at some points near the top of Mt. Yufu and you have to take various precautions on your way to the mountain top depending on the season. There are no restrooms along the mountain trail.)
Mt. Yufu (Mt. Yufu Trailhead Parking Lot)
Higashiyama, Beppu City, Oita Prefecture
---
Recommended periods
Spring greenery from April to September
Japanese pampas grass in autumn is also good to watch.
The climbing season starts in mid-May
*

 It takes about 4 to 5 hours to ascend and descend the mountain


*

 Please finish climbing down the mountain before the sunset