Tsukahara Highland
A spiritual site with green hills and a volcano
Tsukahara Highland is located on the north side of Mt. Yufu. In this highland at a height of 600 meters above sea level, a range of low hills extends. Most of the hills are still untouched, so you can see primitive, idyllic landscapes. Using the geographical features, stock farming started here for the first time in Oita Prefecture, and stock farms still remain, though at a small scale.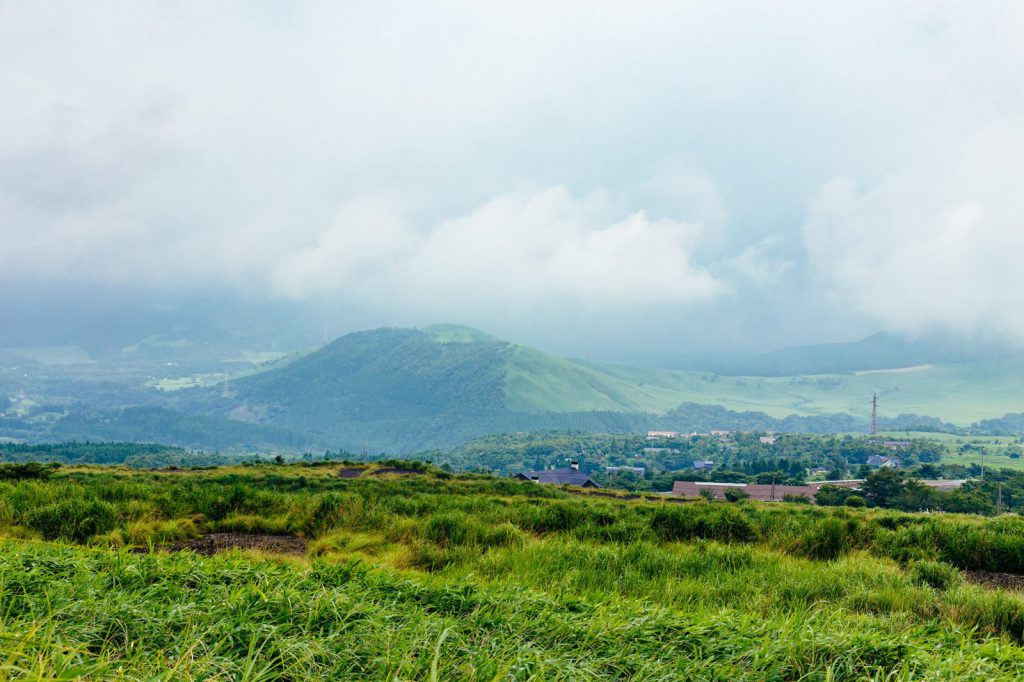 It is recommended to take a drive or leisurely cycle around the highland watching landscapes which vary according to the season. There are some shops opened by people who loved this place and moved in, so it is also fun to visit such shops. While landscapes full of nature are beautiful in the daytime, the sky looks fantastic on a fine night because it is totally dark here after the sunset.
In Kako no Izumi where activity in the volcano can be seen, you can see the steam coming from the crater and the sky blue "hell" accumulated in the crater. The crater of a strange color surrounded by giant cinders looks like another world. Please feel the power of the earth at this spiritual site.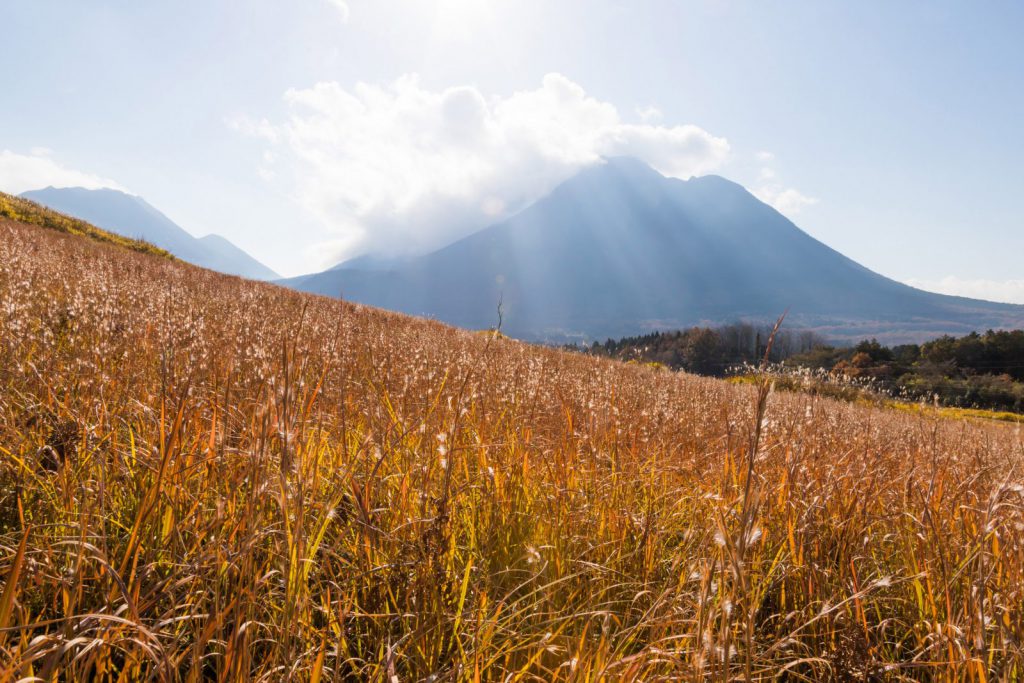 ---