Oike Springs
The mysteriously water
Oike is a mysterious spot where water gushes out, even for Yufu City which is rich in water. Walk along the promenade surrounded by trees in a forest on Mt. Kuro where primeval forests still remain, and you will find Oike Springs with a uniquely light blue water constantly gushing out.The yield of spring water is approx 20,000 ton per day. The water of the springs is mild, delicious soft water which contains a lot of minerals, and is designated as one of Japan's 100 remarkable waters.
You will never get tired of watching water which strongly gushes out from below the ground, but please keep on strolling along the promenade. The water gushing out from the springs forms a stream which winds through the primeval forest. Big trees which are decayed and moss-covered, rolling giant rocks and sunlight filtering through trees will impress you with the profoundness of nature.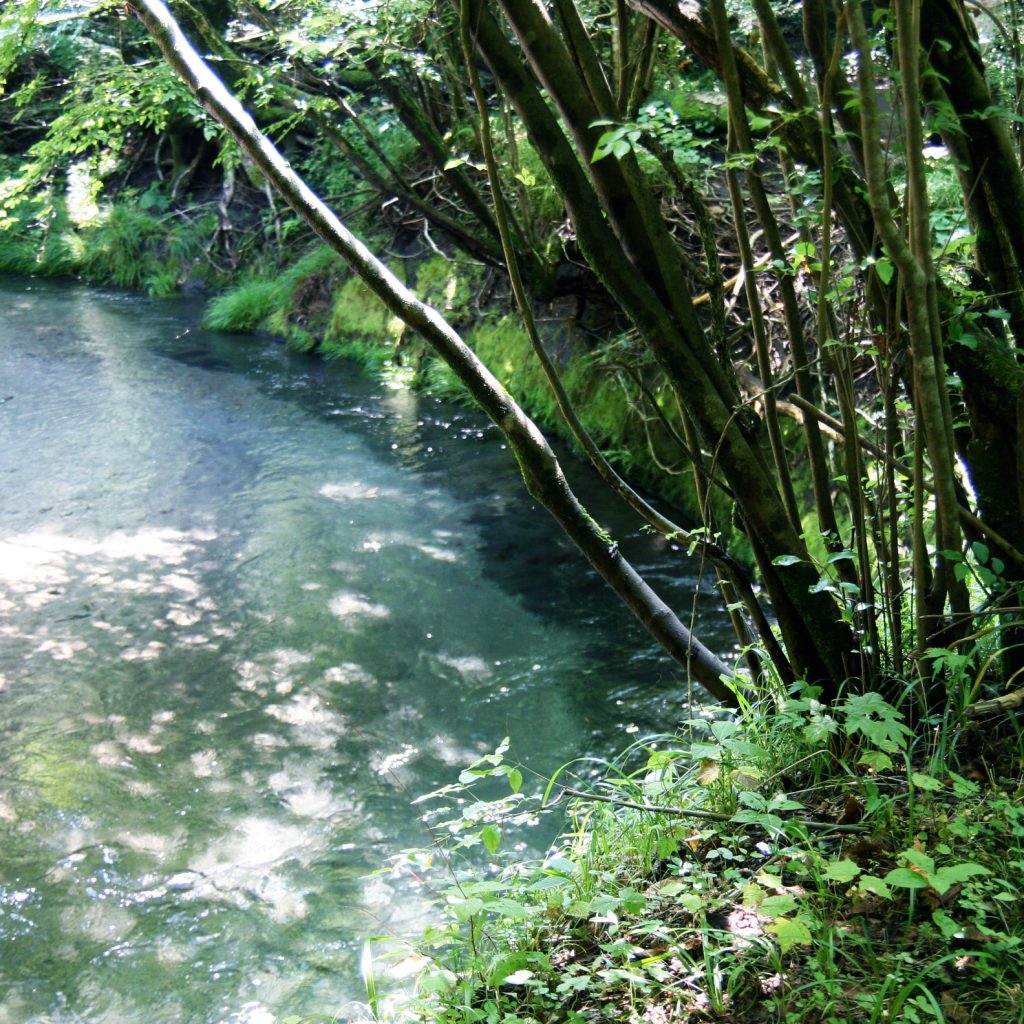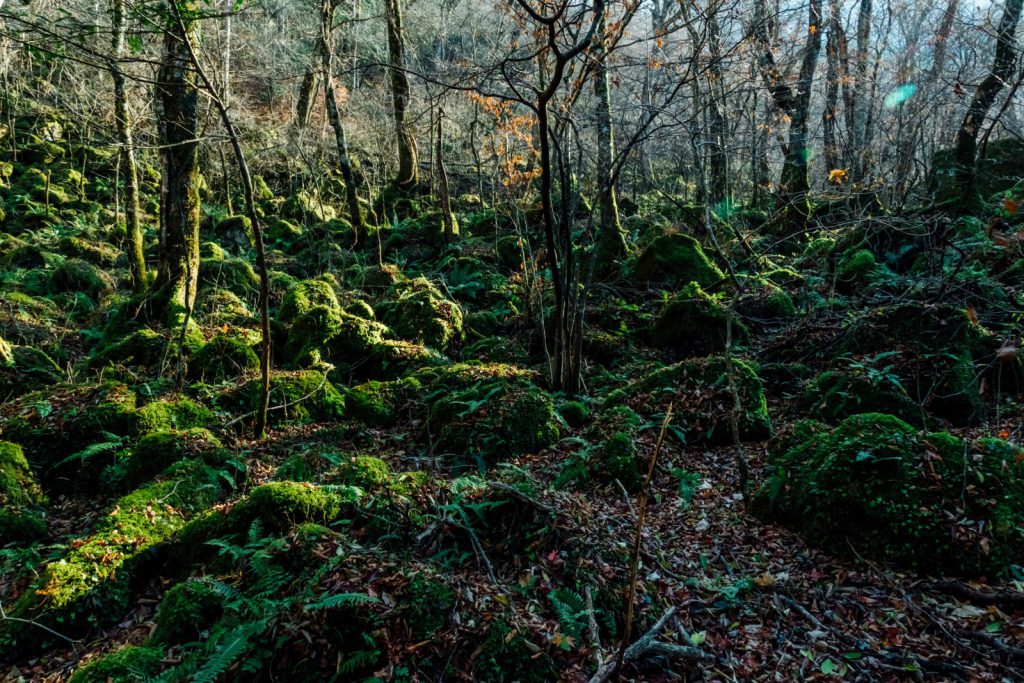 There is large parking space near Oike Springs, but you will have to go through some narrow roads on the way there. Please drive carefully. In addition, the sun sets earlier because you are surrounded by mountains. You are advised to go home early when it begins to get dim. In winter, please beware of frozen roads or snow on the way to Oike Springs.
---
Recommended periods
The season of fresh greenery during the transition from spring to summer
 Off-season in winter
*

 Please beware of the early sunset