Lake Kinrin
A small lake surrounded by nature
Lake Kinrin is a place of natural scenic beauty representative of Yufuin. It is a small lake with a perimeter of about 400 meters. However, with a large amount of water gushing out from the bottom of the lake and from surrounding mountains that flows into the lake, the water in the lake is completely replaced two and a half times a day. As a result, the lake water is kept very clear, and the reflection on the lake surface looks quite different depending on the point from which you look at it, and the season.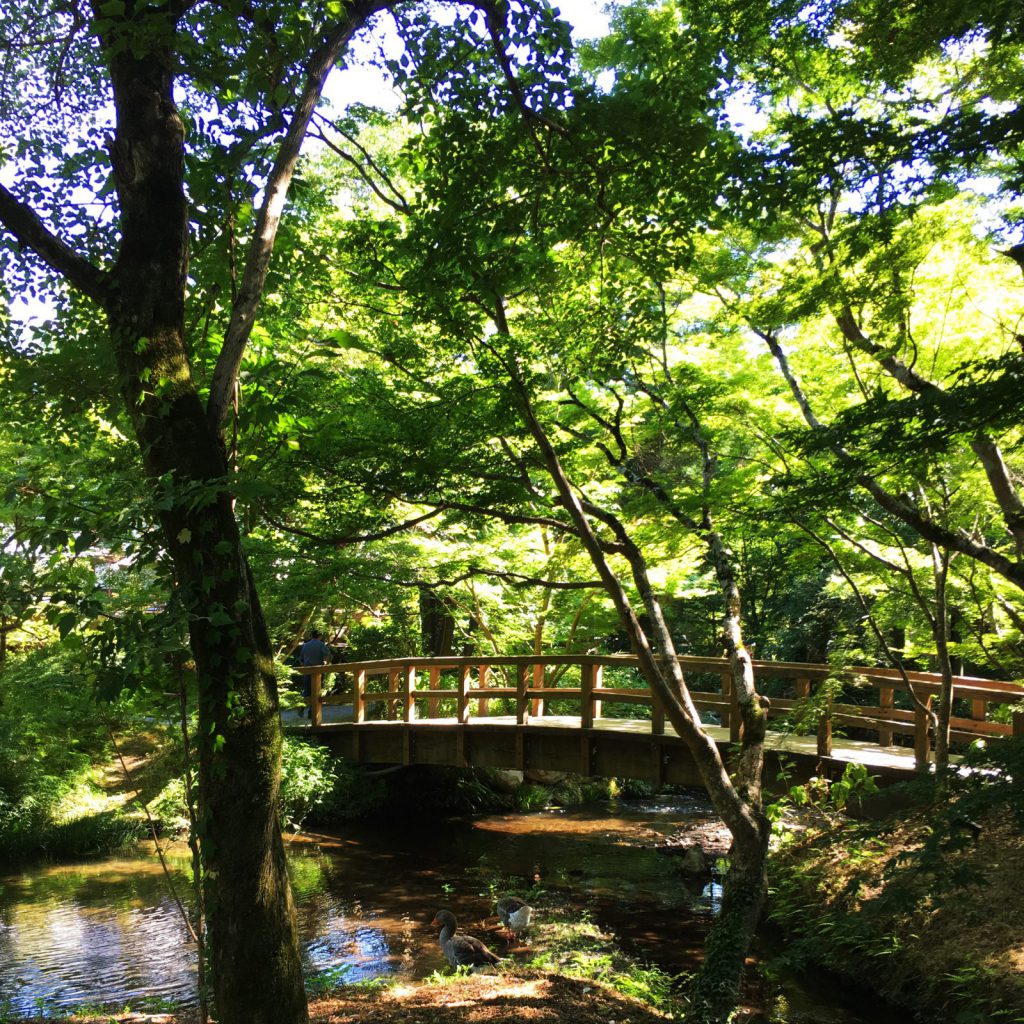 As there are many hot springs in Yufuin, the water temperature in the lake water is a little higher than those of other lakes. On cold days from autumn to winter, the surface of the lake sometimes gives off steam due to the difference between the temperature of the lake water and that of the atmosphere. It is a very fantastic sight.
"Kinrin" literally means "golden scales." The lake is said to have been named Kinrin by Mori Kuso, a Confucian scholar, who was impressed seeing a fish's scales shine in the sunset when it sprang out from the surface of the lake. As legend has it that a dragon used to live in this lake long ago, it is said that Mori associated the dragon with the lake as well when giving a name to it.
Visitors usually walk to the lake. However, you can visit the spot by car, for there is a toll parking lot nearby. Please be careful because roads are narrow at some points.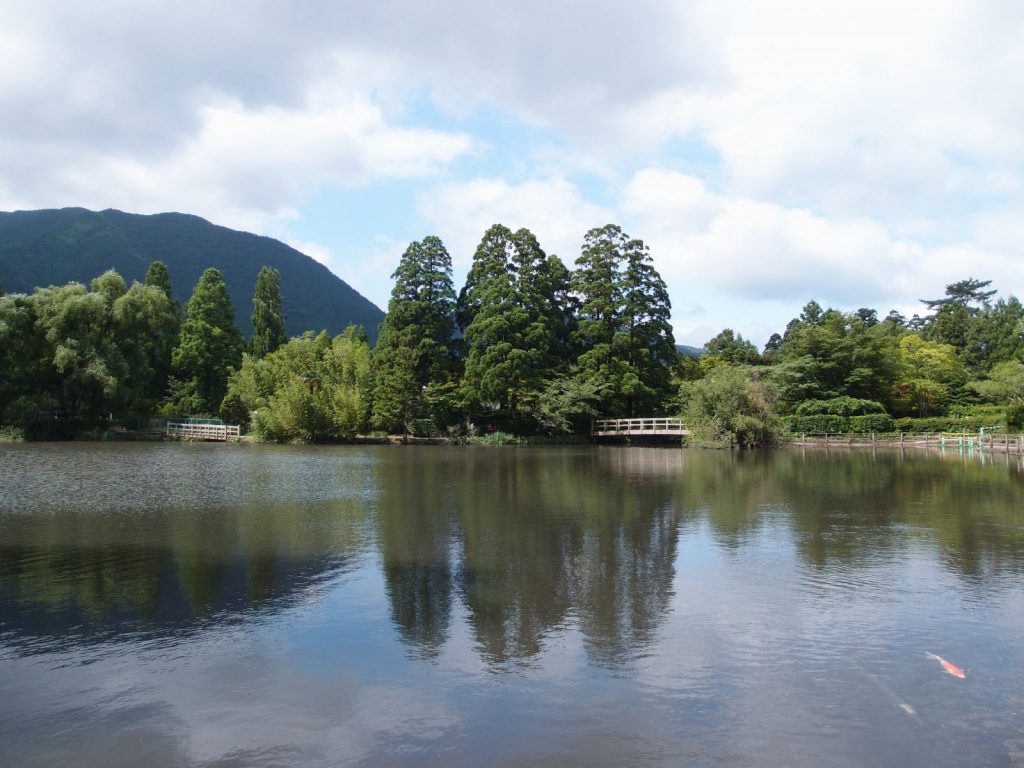 ---
Recommended periods
Early morning
Sunset
On the morning of a cold day in autumn and winter, steam rises above the surface of the lake