Yunohira Onsen
A town with stone pavement and quaint appearance
Yunohira Onsen is a hot spring town with a good old Japanese atmosphere thanks to a stone-paved slope and the sound of the river flowing, which can be heard anywhere in the town.
The characteristic stone-paved road runs through the central part of town. Looking up at the top of the slope, you will be tempted to take pictures of hotels and residents' houses nearby, which look so attractive. The stone-paved road looks quite different at night, with lanterns lit up.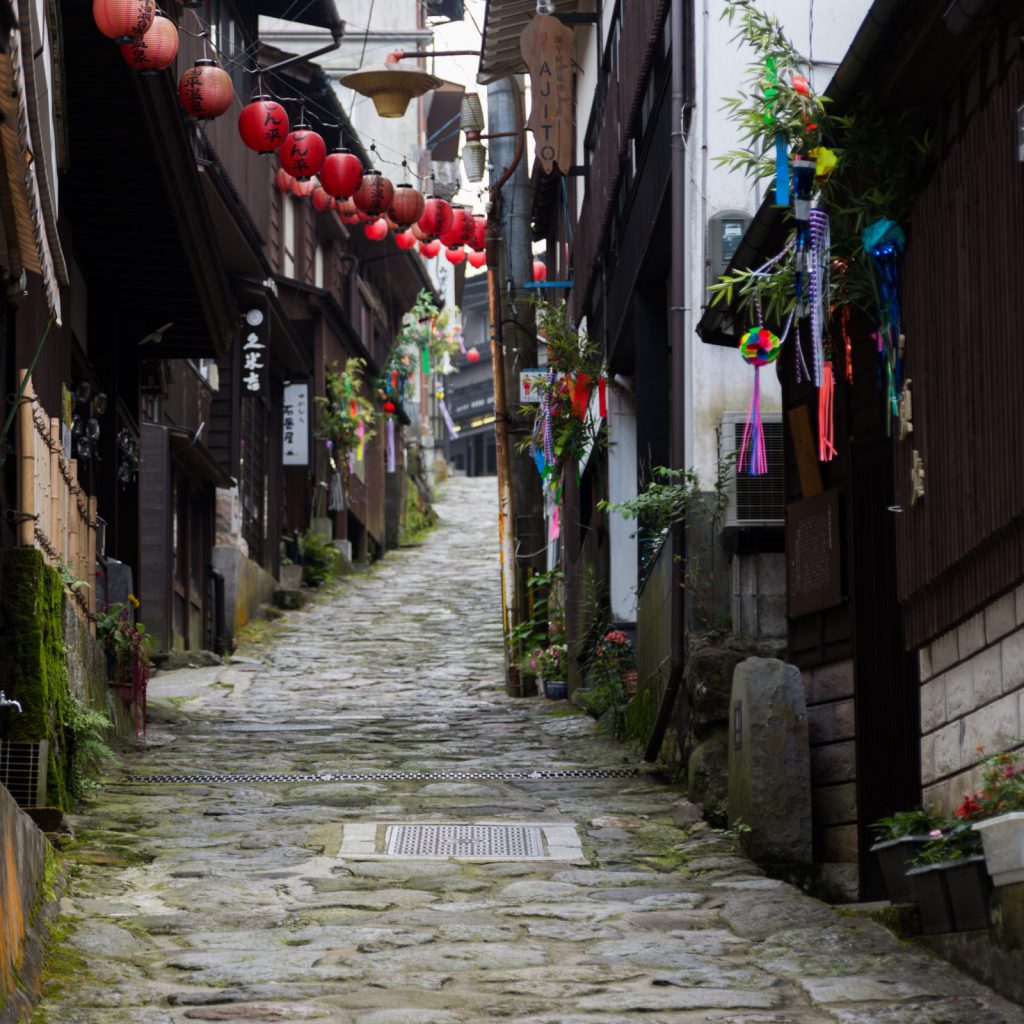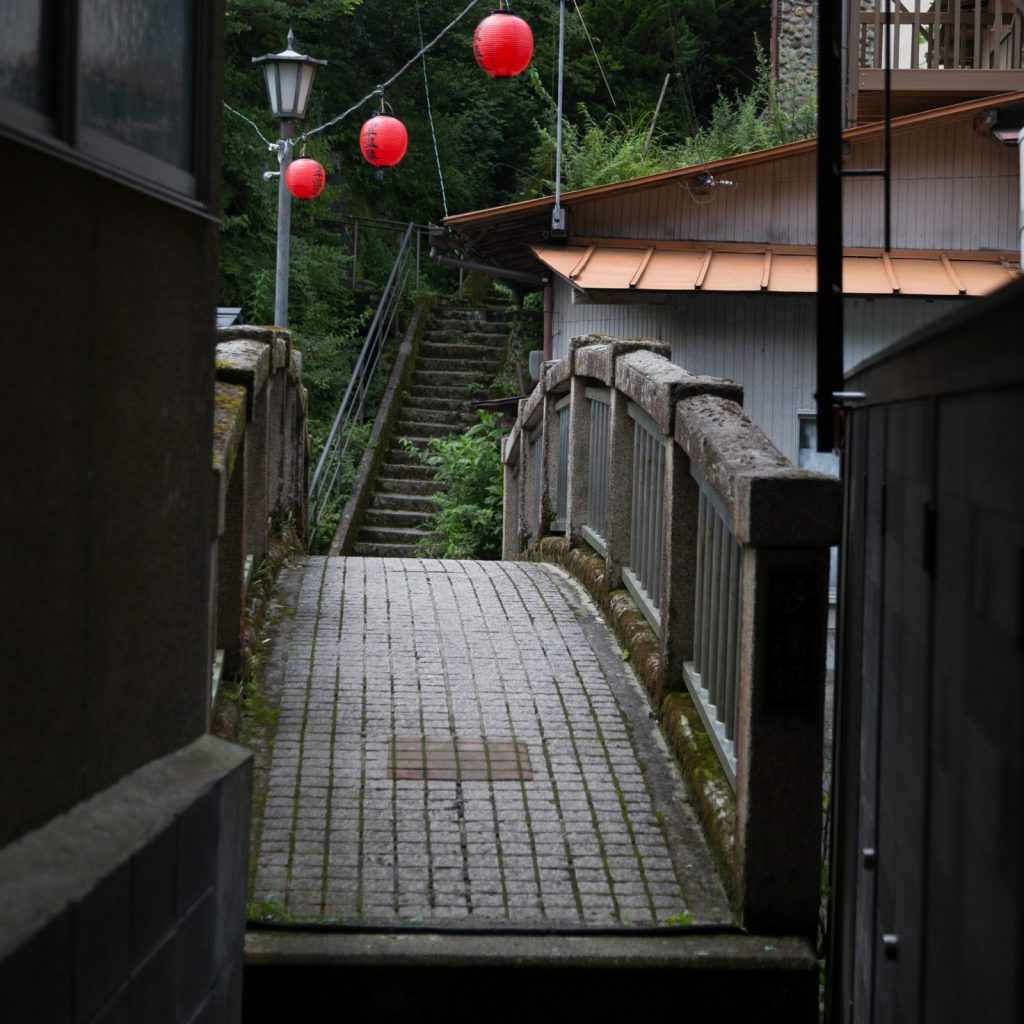 Walking along the stone-paved road, you will notice many small alleys extending to the left and right. Such alleys may lead to a small bridge over the river, long stone stairs or an old shrine. This experience is exciting, and a bit like a little adventure.
In this small-sized hot spring town, you will have many opportunities to meet local residents, and may want to take a picture with them. You cannot stroll without a camera in this town!
---
Recommended periods
Early morning
Sunset
On the morning of a cold day in autumn and winter, steam rises above the surface of the lake